Search found 13 matches
by Admin

Sun Aug 28, 2022 3:03 am
Forum: PowerFTP
Replies: 1
Views: 1522
Thank you very much for reporting this issue. Need to be fixed in the upcomming update.
by Admin

Wed May 04, 2022 10:47 am
Forum: PowerFTP
Topic: Deutsch/German
Replies: 1
Views: 2874
Anleitung für PowerFTP, App als Server betreiben: Als FTP-Server sollte in der App die lokale WLAN-IP das Geräts aufgeführt sein, sobald dieser gestartet wurde und auch der verwendete Port, wie in folgenden Screenshot zu sehen. Laufender FTP-Server in PowerFTP: https://powerftp.medialux.app/help/up...
by Admin

Sat Mar 12, 2022 12:16 pm
Forum: PowerFTP
Topic: Unable to connect
Replies: 1
Views: 2041
Hi Lanwguy25,

is there any error message that could help to identify the origin of this issue?
What kind to server(version) you tried to connect with the app?
I am sorry for the late reply.
The screenshot below shows the main menu of PowerFTP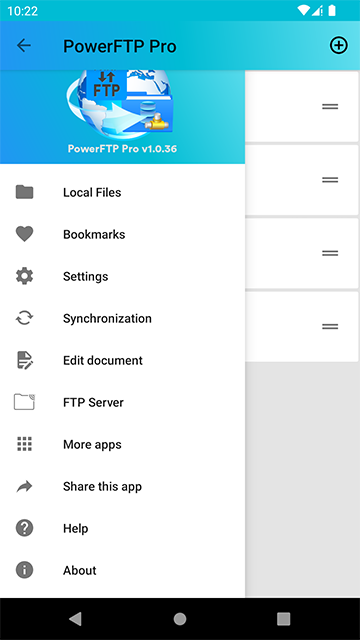 by Admin

Fri Jun 18, 2021 8:39 pm
Forum: PowerFTP
Topic: Questions and answers
Replies: 7
Views: 5500
Hi rgagne
A solution would be to just untick the marked option in FileZilla Server Settings.
This is due to the new 'TLS session resumption' security feature enabled by default in FileZilla server 0.9.51 (or newer) version.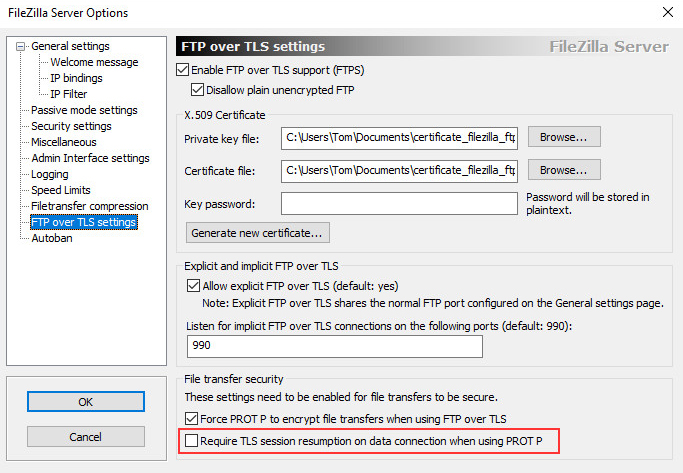 by Admin

Thu Jun 17, 2021 8:12 pm
Forum: PowerFTP
Topic: Questions and answers
Replies: 7
Views: 5500
Okay, that's the current version. I will investigate the problem in the coming days.
Thank you.
I'll post when it is solved